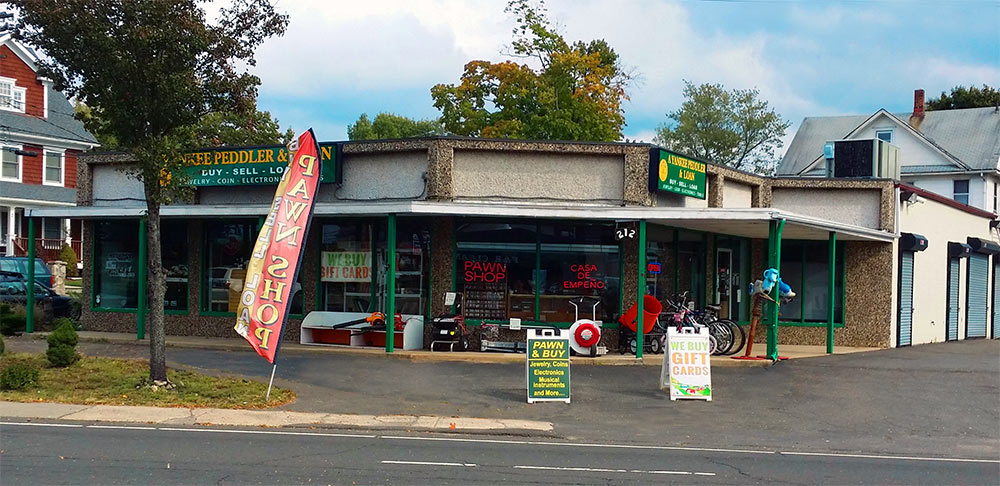 About Yankee Peddler & Loan
A Yankee Peddler & Loan opened in Norwalk, CT in 2012. Yankee Peddler is a consumer store as well as a lending institution. We're always looking for gently used items such as electronics, tools, musical instruments, jewelry, video games, and more. In addition to our wide range of pawn items, we also operate as bullion sellers and buyers, with access to high-quality gold and silver to invest your money in.
Our friendly and experienced staff can quickly appraise your items and get you cash when you need it. Whether you're looking to borrow money, make a purchase, or just want to browse, our inventory is changing daily. With these fast and changing times, Yankee Peddler & Loan is here for you. As bullion buyers and sellers, we offer a physical way to invest your money. We're proud to serve residents throughout Connecticut, including the communities of Westport, Darien, Wilton, New Canaan, Greenwich, Stamford, Fairfield, Bridgeport, and Shelton, CT. Feel free to contact us today to learn more about our pawn shop or stop in to browse our collection of items in-person!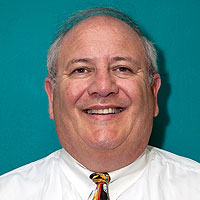 Alex De Lucia
Pawnbroker Owner
Alex De Lucia
Alex De Lucia was born in Bridgeport and graduated from Newtown High before heading off to Georgetown University's School of Foreign Service in Washington, DC and NYU for an MBA. As part of his MBA program, Alex worked in Helsinki, Finland, studied in Manchester, England and toured Western Europe as well as Leningrad. Thus, an intellectual exposure of the decorative arts was refined thru observation. Prior to entering the pawn industry, Alex worked as a commercial banker both on Wall Street and Main Street with the Irving Trust Company and Citytrust respectively Since opening the first Yankee Peddler & Pawn in 1992, Alex has taken diamond courses sponsored by the Gemological Institute of America and coin grading courses sponsored by the American Numismatic Association. Alex is a leader in pawn industry and as a jewelry buyer here in Connecticut as a founder and past President of The Connecticut Association Pawnbrokers. My mission, as I entered this industry, was to bring a combination of knowledge and character to service citizens overlooked by most financial institutions. I love the pawn business because it enables me to help people as much as possible given the collateral underlying the transaction and the ability to return items to their rightful owners when their fortunes permit them to redeem their possessions. It is a win-win proposition.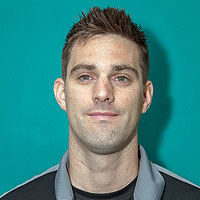 Matt Luczak
Matt started working at the original Yankee Peddler & Pawn in Danbury, Ct, over 20 years ago at the age of 10.  He would sit in the back office cleaning and polishing jewelry.  By the age of 17 Matt would run the daily operations of the pawn shop periodically.  After the 9/11 terrorist attacks Matt decided to leave college and joined The United States Marine Corps.  While in the Marines, Matt deployed all over Asia including tours in Iraq.  Once Matt finished his 4 year obligation to the Marines, he enrolled at Western Connecticut State University as a part-time student and worked full-time. Matt worked in the Private Security Sector and as a Loss Prevention Supervisor for a major big box store. After graduating from Western Connecticut State University with a BA in Small Business Management, his plans to open a pawn shop were realized with A Yankee Peddler & Loan in Norwalk, CT.  
Since opening in Norwalk, Matt has taken classes with the Gemological Institue of America in Diamond Essentials and Diamond Grading.  He has also taken the Luxury or Lie course with The National Association of Watch and Clock Collectors, in helping to identify high end counterfeit watches.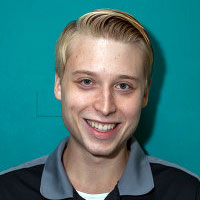 Joshua Bryant
Joshua Bryant started working at A Yankee Peddler & Loan in August of 2013. Josh specializes in basic Jewelry and Electronic's repair for A Yankee Peddler & Loan, but is considered the Jack of all Trades at the shop. Josh has taken the Luxury or Lie course with The National Association of Watch and Clock Collectors, in helping to identify high end counterfeit watches. In the near future Josh will be taking a Jewelry repair course sponsored by Gemological Institue of America.